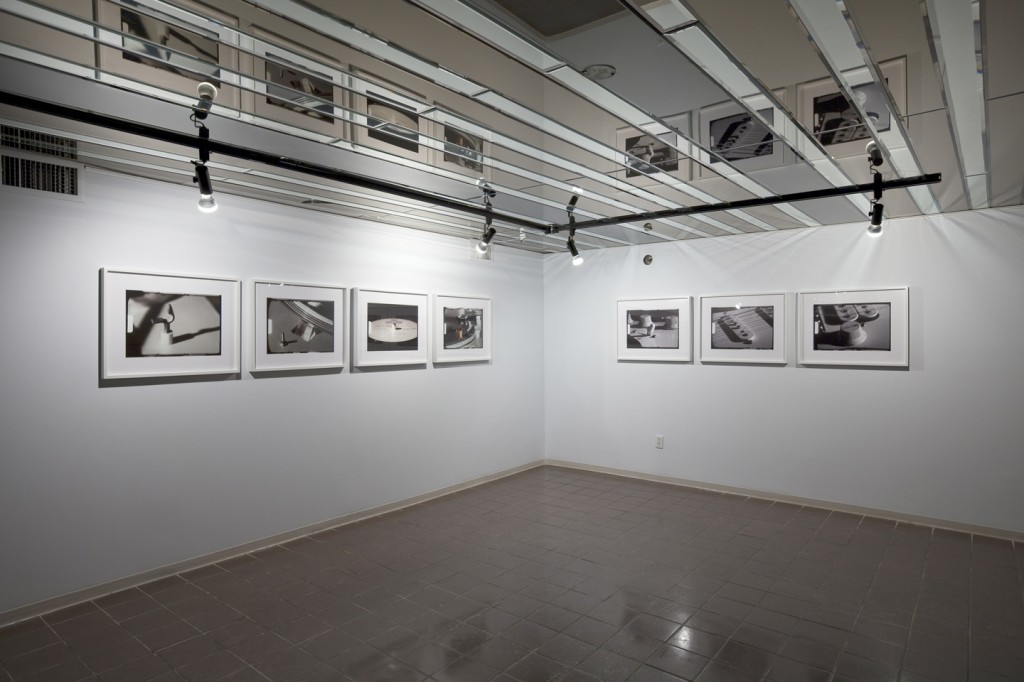 The Sirens
Photo series, 2007
Dimensions: 72 cm x 57 cm each
Edition of five
This series of images was presented at Galerie Vox Image Contemporain in Montréal from November 7 to December 19, 2009. Entitled The Sirens, these photos accompanied a video installation of the same name. The images were printed from high-resolution scans taken of 8mm film positive. Certain traces provide clues about the source of these images: the borders and sprocket holes are clearly visible in the final prints.
An image taken from a film suggests continuity: past and future images that frame it in the present moment. The video installation The Sirens addresses this notion as one of its principle themes. How do we feel when we sing, when we play or listen to music? More to the point, when we engage in these activities, how do we inhabit our body? We perceive a shift in our perception of time. A sensation that we exist in a narrow temporal envelope: a here-and-now that is disconnected from the past and future. In this series, images of a turntable and a guitar refer to music, both listening and playing. The images taken from Super 8 film evoke a frozen moment: a rupture in the continuity of time, a moment of extreme consciousness.

[caption id="attachment_696" align="alignnone" width="640"]
The Sirens (Spindle)[/caption] [caption id="attachment_695" align="alignnone" width="640"]
The Sirens (Tone Arm Brace)[/caption] [caption id="attachment_697" align="alignnone" width="640"]
The Sirens (Pick-Up)[/caption] [caption id="attachment_698" align="alignnone" width="640"]
The Sirens (Strings)[/caption] [caption id="attachment_694" align="alignnone" width="640"]
The Sirens (Prism)[/caption] [caption id="attachment_693" align="alignnone" width="640"]
The Sirens (Stylus)[/caption] [caption id="attachment_699" align="alignnone" width="640"]
The Sirens (Toggle)[/caption] [caption id="attachment_700" align="alignnone" width="640"]
The Sirens (Volume)[/caption]